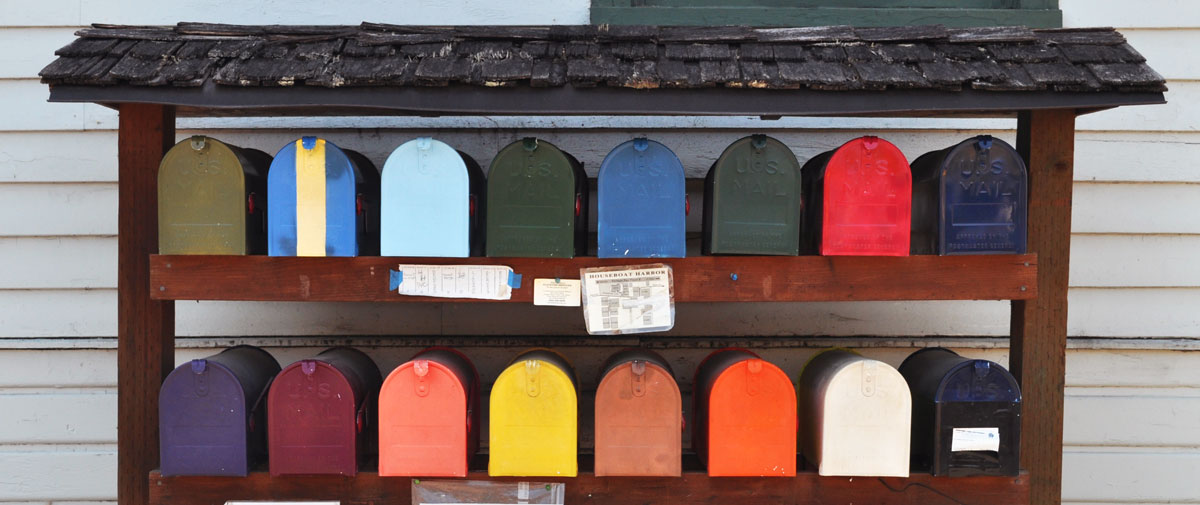 Mailbox is an essential prop for every home in U.S. Whether it is a curb mailbox or the one that sticks next to your door, each house is responsible to provide its own mailbox. Mailboxes can be an additional enhancement for your home's beautification if you pick them wisely.
Starting Off
Before you go out to browse the mailbox option, check with the local post office standards for the mailbox. Once the standards are confirmed, ascertain the location for the placement of the mailbox. These two steps will sort almost half of the problem in choosing the right mailbox.
Reliability – The Most Important Concern
Now with almost half the process solved, crack the next step by discarding the mailboxes that do not seem to be sturdy enough to cope against weather conditions and the ones which pose to posses high maintenance cost.
You would certainly do not want to find your mail soaked wet, lying on the neighbors porch. Another problem with mailboxes is rusting, if you are picking up a metal based mailbox ensure that makers provide anti-rust guarantee.
Aluminum mailboxes vs plastic mailboxes
Heavy plastic mailboxes are turning out to be a good option these days because of the beautiful and weatherproof designs and heavy reliability with negligible maintenance costs. Another reliable type of mailboxes are cast – aluminum mailboxes. Aluminum is known for strength and is potentially resistant to rust. Today cast aluminum mailboxes are far away from their dogmatic look and come in vivid artistic form. You might find yourself surprised on the designs of aluminum mail boxes.
Playing With Your Instincts
Now comes the creative part. You have a little brainstorming to do here. Decide over a theme, you may choose to go with your perception or the house's theme. The theme of the mailbox has an immense role of determining the house's over all attire. You have many options to choose from; the ones ranging from classic medieval vintage styles for elegance homes to the versatile abstract designs desired my modern home owners.
Tippy Tippy Tap! What Color You Want?
One more decision has to be taken before you may complete your final product choice.
Mailbox colors can enigmatically influence your home's appearance. Although mailboxes are small concept of home exteriors but they have an importance of their own. Some people prefer complementing colors while others cling to contrasts. Complement and contrast, both are good choice depending upon perception, for instance a white mailbox outside a white colored house will look elegant while a blue color mailbox outside the same house will make a stylish appearance. Various prints such as animals and abstract graffiti on mailboxes are also becoming popular these days.
With a lot of options available, choose the mailbox that beholds your sight and provides you with maximum reliability at minimum maintenance cost. With such great options you are bound to find one in your budget. Reliability should be the first preference and artistic qualities should come as an added advantage.